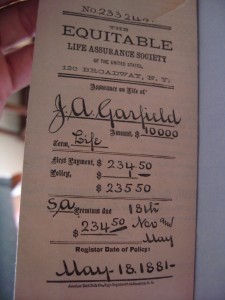 Posted on January 12, 2010 by admin in Really, Really Neat Stuff.

A previously unknown or long forgotten $10,000 life insurance policy belonging to assassinated President James Abram Garfield has been discovered in a scrapbook belonging to the ancestors of the very owner of this website! What is more interesting is the policy was issued on May 18th, 1881, just 45 days before President Garfield would be […]

No Comments. Continue Reading...