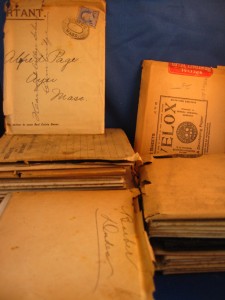 Posted on March 20, 2010 by admin in Really, Really Neat Stuff.

We have just listed an significant collection of plate glass photographs from the late 1800's on eBay. The auction on eBay can be seen by clicking here. Dating from the late 1800's to very early 1900's, they include photos of every imaginable subject including trains, steam ships, San Diego, a Texas Curio shop and a […]

No Comments. Continue Reading...