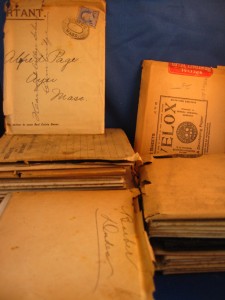 We have just listed an significant collection of plate glass photographs from the late 1800's on eBay.
Dating from the late 1800's to very early 1900's, they include photos of every imaginable subject including trains, steam ships, San Diego, a Texas Curio shop and a man receiving a haircut outdoors. They also include The Famous Coronado Hotel in California (taken around the time Kate Morgan disappeared at the hotel in 1892).
Numbering 402 glass plate negatives and another hundred film photos, the collection is so large it weighs approximately 100 pounds. Also included in the photos are Ships – Lighthouses – Buildings – Trains – Bridges – Boston – Capistrano – San Diego – Monuments – Museums – Courthouses – Los Angeles – Cambridge – Marthas Vineyard – American Indian woman and child, rivers, fields, street scenes in many towns, shops, granite cutters, horse and buggies, Texas, Massachusetts, important city structures, families, children and much, much more!
The photos are attributed to Alfred Page and his family from of Ayer, Massachusetts. Alfred was a well known and well off building contractor of the day – and traveled extensively throughout the country. What makes the collection even more significant is that the plates are in excellent condition and almost all are inside an envelope listing the subject matter of the photographic plate which is enclosed. For railroad buffs, what is even more interesting is that many of the envelopes are made from rail road schedules turned inside out. Obviously Alfred Page was frugal and resourceful as well!