Czech Republics Prague Clock's 600th Anniversary Show
Posted on December 16, 2010 by admin in Neat Art.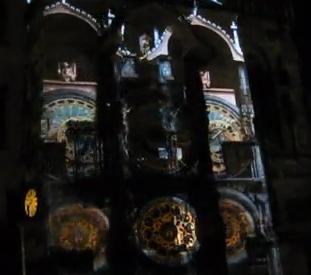 To celebrate the 600th anniversary of the Astronomical Clock in Prague's Old Town Square some artists broadcast a light show onto the outer walls of the clock. An absolutely amazing display which must be seen! Watch until the end…you won't regret it.
Dekuji to whoever made that!