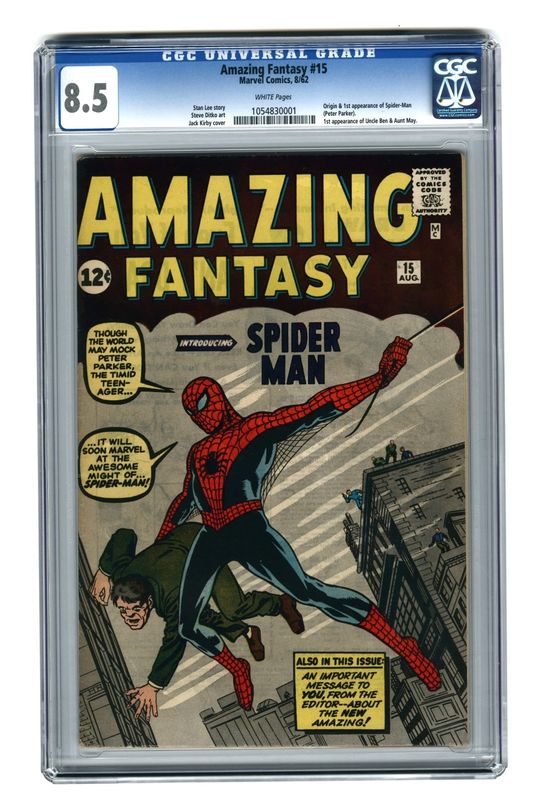 Posted on October 19, 2011 by admin in Neat Comics.

A recently graded copy of Amazing Fantasy #15 graded 8.5 condition with a stunning White page quality is up for grabs on eBay with 7 hours go to at the time of this post. The bidding has just surpassed $100,000 and is expected to go higher. As Spider-Man is obviously one of the biggest superheroes […]

No Comments. Continue Reading...