Building Virtually Shattered!
Posted on June 13, 2010 by admin in Neat Art.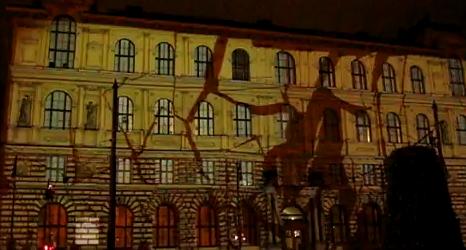 Every year students at the Academy of Design in Prague, Czech Republic featured in this video show off their artwork during a giant city wide art show. The night this video was shot by yours truly, the students had many of the rooms in the Academy filled with individual art shows ranging from painting, architecture models and sculpture. As if that was not enough, they used the building itself as a form of art. Watch as the Academy comes alive through the use of light! Amazing.